Golf
If golf is your passion, then The Club at Boca Pointe is truly your paradise. Whether you're working on your game at our practice facilities or gearing up for a day on the links, our magnificent private 18-Hole Championship Golf Course is your playground. The course, designed by Golforce, a division of Jack Nicklaus Golf Services, provides members with a variety of social and competitive golf programs organized by a first-rate professional golf staff.
The Club at Boca Pointe gives golfers the opportunity to play well within their game, with a variety of teeing areas that allow the course to be played from 5139 yards from the forward tees to 6865 yards from the championship tees. Strategically placed bunkers, generous Celebration Bermuda fairways that wind their way through the natural Florida landscape and TifEagle putting greens that test your putting skill, provide golfers of all levels with challenges.
Our golf professionals have years of experience working with golfers of every level, from novices to seasoned players looking to fine tune their game. Helpful clinics and a variety of golf tournaments are offered throughout the year.
Golf at Boca Pointe
Well-maintained practice facilities featuring an outstanding short game complex Social and competitive golf play all year long Men's and Ladies' Golf Leagues Member-Staff events Fun non-intimidating Beginner Ladies Clinics Professional staff offering private lessons and clinics Convenient onsite bag storage and service On-Course Beverage Cart Our professional, friendly staff will gladly match you with other players at your skill level who share your passion for the game. With superb golf facilities, a caring staff and an active calendar of golf events, the Club at Boca Pointe golf experience will keep you coming back for more of the game you love!
A Word From Our Members & Guests

"My first visit to the golf shop at Boca Pointe is where I met a very welcoming team. Joe was the first person to greet me and introduced me to Phil and Ryan who could not have been more welcoming by inviting me to come out to the golf clinics where they taught a new segment of golf each week. They patiently explained the clubs and the different approaches to every shot. Little by little my game came back, thanks to them. Now I am enjoying the game with a goal to continually improve. We have great golf professionals and I thank them for their assistance!"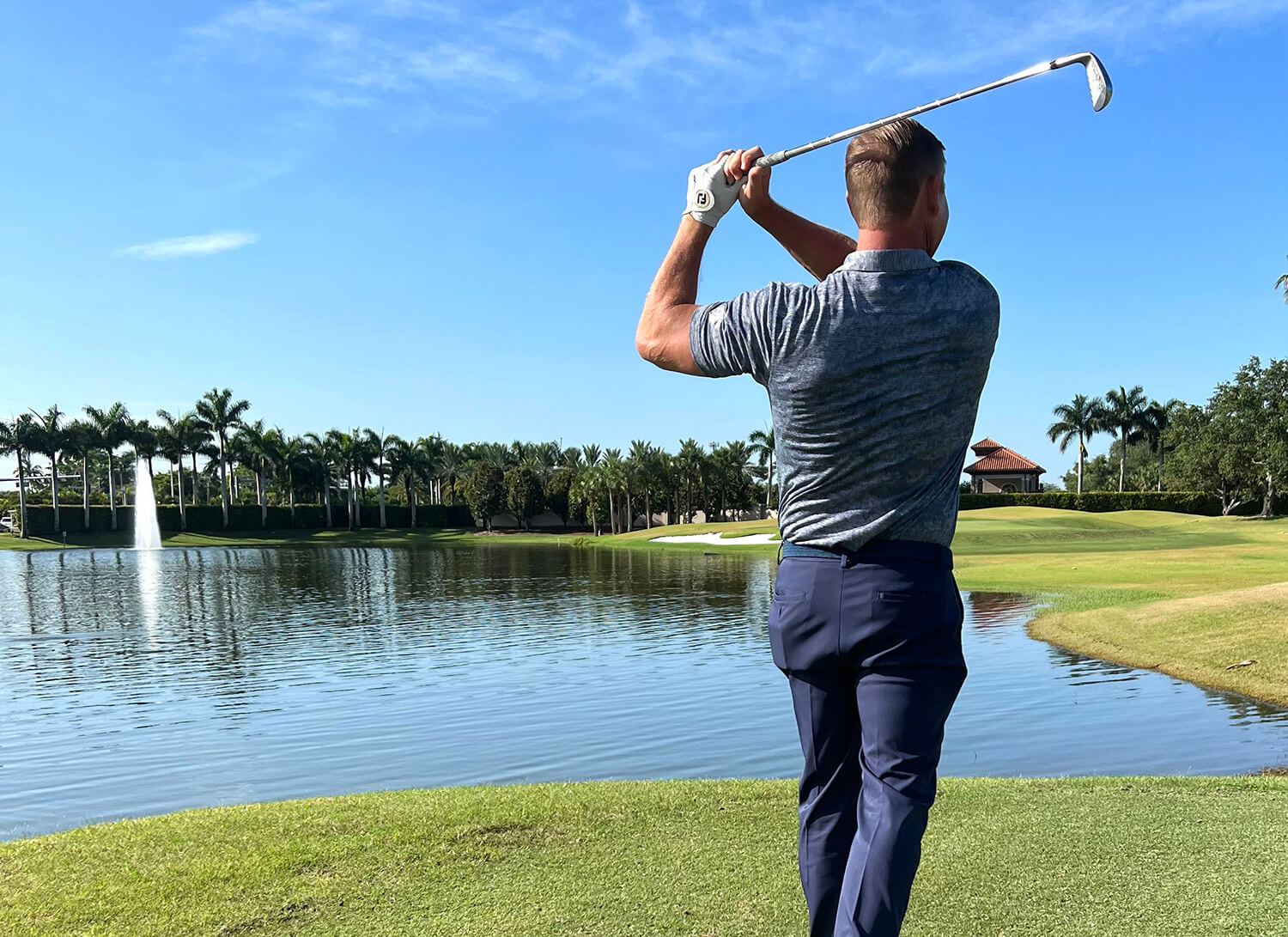 The First Tee Awaits
Complete the form and a member of our staff will reach out as soon as possible. We look forward to hearing from you!